May 26th, 2015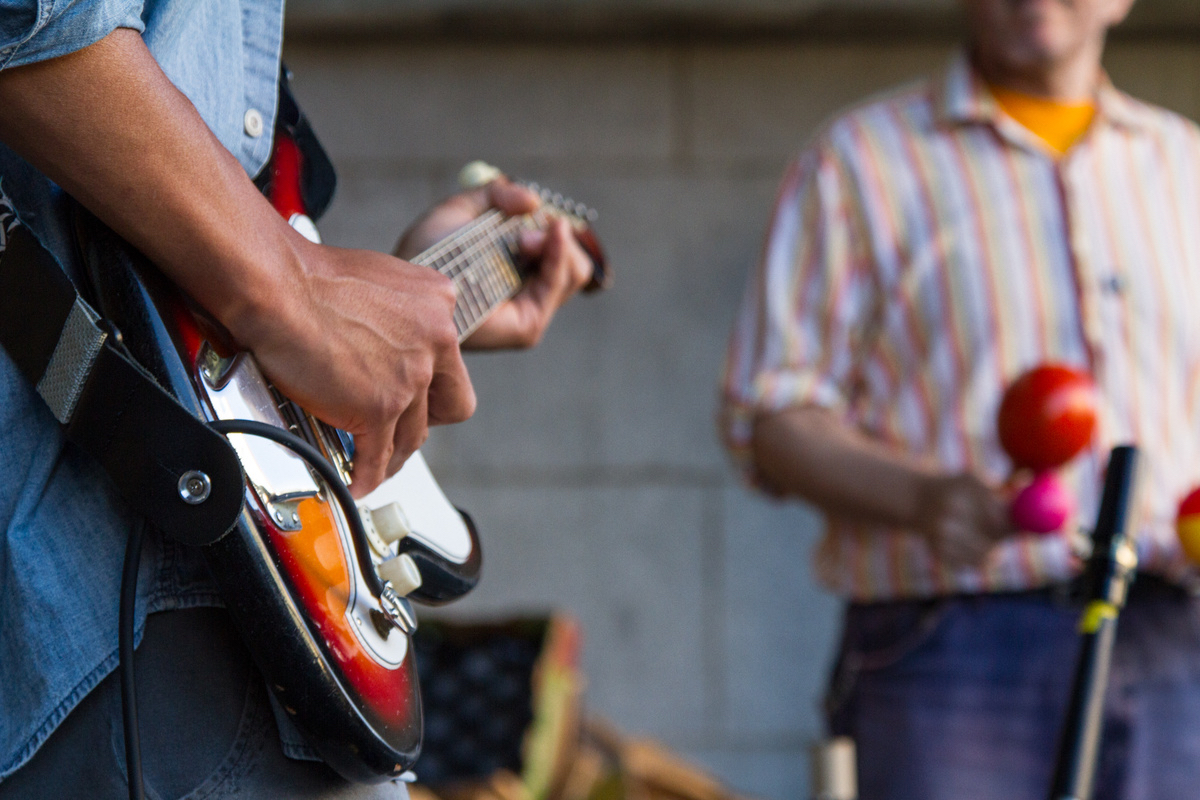 75 Dollar Bill, the duo of Rick Brown (Fish & Roses / Run On) and Che Chen, stops by 103.3 fm WPRB this Wednesday night for a tremendous, hypnotic three song live session.
The "singular music of this instrumental duo draws various sources from around the world and across disciplines, everything from Mauritanian guitar to raw minimalism and blown-out urban blues, yet sounds unlike anything [you've] heard before."
The pair's album "Wooden Bag," released by Other Music, is one of 2015's best records.
Stream it below.
"Che Chen's guitar: a cut-rate Japanese model sketching looped figures inside old Arabic modes, pushing jagged sound through a small amplifier. But as Mr. Chen stood playing hypnotic guitar repetitions, moving with the stresses of the riffs, the drummer Rick Brown sat on a square wooden box, open in the back, and attacked it from above. Sometimes he used his heel to bounce on a kick-drum pedal, pointing backward toward the box; mostly he was striking the sides of the box with his hands and a homemade mallet, hard, finding different pitches in different places. He cued transitions in the music, building odd or compound rhythms, turning them around and blurring distinctions between downbeats and upbeats. On the surface, the rhythms were only secondary to the guitar lines; deeper down, they were enfolded. One couldn't do without the other." – The New York Times