January 23rd, 2015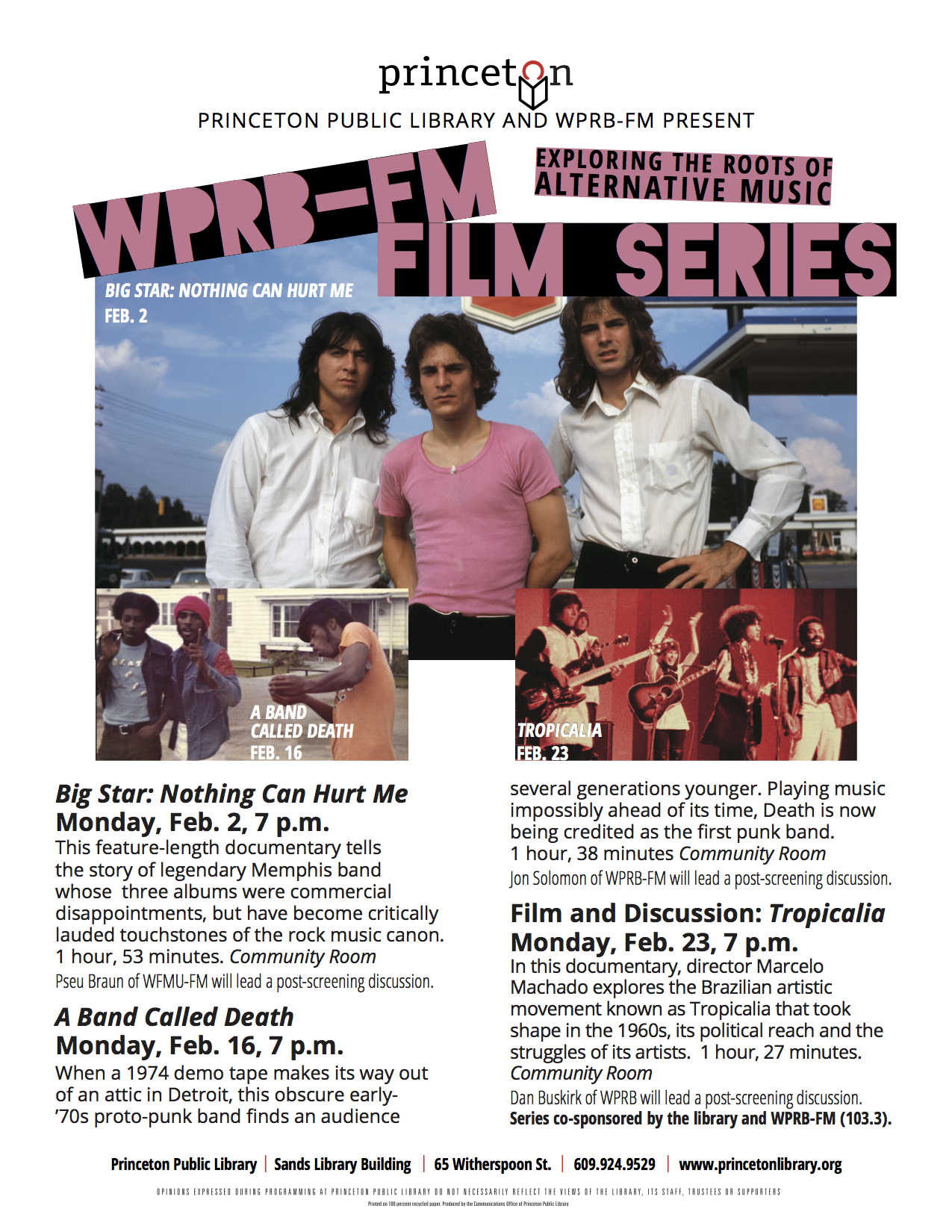 2015 is WPRB's 75th anniversary and the station is kicking off a year of special events and celebrations with a free documentary series at the Princeton Public Library.
The first film up is "Big Star: Nothing Can Hurt Me," which screens on Monday, February 2nd at 7:00 pm ET.
I'll be introducing the wonderful "A Band Called Death" on Monday, February 16th at 7:00 pm ET and leading a Q&A after the movie's conclusion.
The library is located at 65 Witherspoon Street, in Princeton, New Jersey.
There are no advanced tickets, seating is first come, first served.
Hope to see you there. Click here for additional details.
Watch the trailer for "A Band Called Death" below.