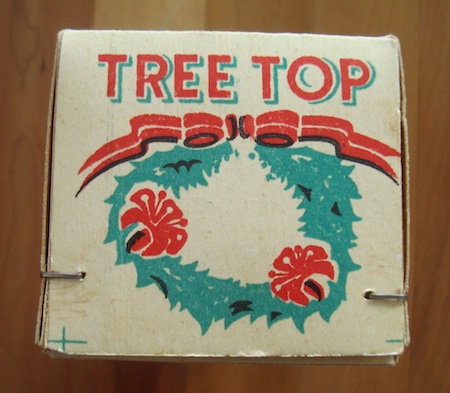 Roughly three weeks before the 2011 edition of the 24-Hour Holiday Radio Show, I had the idea to ask a number of friends, musicians, comedians and others that I admired to record their definitions of an original "Christmas story" to intersperse throughout the program.
Despite the limited amount of time between the moment this concept came to me while stuck on Route 206 and Christmas Eve, I was thrilled both with the submissions that I received and the quality of them all. Some were unexpectedly bloody, some were legitimately funny, some were fully realized songs, more than one involved a dead pet.
Hopefully I'll be able to expand this project in 2012. It would be great to have one new piece to debut each hour.
Below you'll find all the 2011 Christmas Stories in the order they originally aired on WPRB (minus one I yet to have permission to post).
Rick Rizzo – Bloody Christmas
Audio clip: Adobe Flash Player (version 9 or above) is required to play this audio clip. Download the latest version here. You also need to have JavaScript enabled in your browser.
Rick Rizzo is a founding member of Eleventh Dream Day. Their 10th album "Riot Now!" is one of 2011's best.
Karlee Dean & Bill Goffrier – The Littlest Tree
Audio clip: Adobe Flash Player (version 9 or above) is required to play this audio clip. Download the latest version here. You also need to have JavaScript enabled in your browser.
Bill Goffrier was in two of my favorite purveyors of terminal plaid shirt rock, The Embarrassment and Big Dipper. He has a new collection available called "The Saucer Years."
Joel RL Phelps – Someday Soon (We Will All Be Together)
Audio clip: Adobe Flash Player (version 9 or above) is required to play this audio clip. Download the latest version here. You also need to have JavaScript enabled in your browser.
I am not lying when I say getting three songs emailed me to at the last minute by Joel Phelps was nothing short of a Christmas miracle in my book. When I think of my favorite "unique American voices," he's at the front of a list of artists (see also House, Ron and Gelb, Howe) where I will listen to and love anything they do.
Aaron Hertzog & Gregg Gethard – A Holding Court Christmas
Audio clip: Adobe Flash Player (version 9 or above) is required to play this audio clip. Download the latest version here. You also need to have JavaScript enabled in your browser.
Aaron and Gregg are the gentlemen behind the rambling, circuitous NBA-centric podcast Holding Court. We appear to share a love of the early '00s Sacramento Kings.
Tom Scharpling – Christmas Story
Audio clip: Adobe Flash Player (version 9 or above) is required to play this audio clip. Download the latest version here. You also need to have JavaScript enabled in your browser.
Tom Scharpling hosts The Best Show On WFMU every Tuesday night, but you already knew that. This piece was followed by the William S. Burroughs and Kurt Cobain collaboration "The 'Priest' They Called Him."
Daniel Ralston – Christmas Story
Audio clip: Adobe Flash Player (version 9 or above) is required to play this audio clip. Download the latest version here. You also need to have JavaScript enabled in your browser.
Low Times is one of the best new podcasts of 2011 and Daniel is 33% of the brain trust behind it. He also played in a band called Greyhounds, who visited my show in 2007. Not sure if he wants you to know that or not.
Seth Herzog – My Christmas
Audio clip: Adobe Flash Player (version 9 or above) is required to play this audio clip. Download the latest version here. You also need to have JavaScript enabled in your browser.
Seth is apparently the warm-up comic these days for Late Night with Jimmy Fallon. He brings unto you a weekly show called Sweet in Manhattan that I am overdue to attend with all sorts of impressive guests. When I was a freshman in high school he was my Peer Group leader.
Brian Howard & Beth Howard – Howards Holiday Story
Audio clip: Adobe Flash Player (version 9 or above) is required to play this audio clip. Download the latest version here. You also need to have JavaScript enabled in your browser.
Editor in Chief of Book Business magazine! Former Editor in Chief at Cowbell Magazine! Former Editor in Chief at Philadelphia City Paper! Sometimes fill in host on Wednesday nights with "No Culture Icons"! Good guy with a good beard! That's Brian Howard.
The finest athletic trainer in all of Division I! Proprietor of bethysmalls.com! Chef who made me a sun dried tomato macaroni and cheese I think about more often than I should! That's Beth Howard.
They are brother and sister. This piece was followed by Fay McKay's "The 12 Daze Of Christmas."
Carolyn Huckabay – My Christmas Story
Audio clip: Adobe Flash Player (version 9 or above) is required to play this audio clip. Download the latest version here. You also need to have JavaScript enabled in your browser.
Carolyn Huckabay was recently named Public Relations Associate by Canary Promotions. Previously, she was Arts Editor at Philadelphia City Paper. Not bad, kid.
Joel RL Phelps – O Come Emmanuel
Audio clip: Adobe Flash Player (version 9 or above) is required to play this audio clip. Download the latest version here. You also need to have JavaScript enabled in your browser.
Joel RL Phelps – The New Year
Audio clip: Adobe Flash Player (version 9 or above) is required to play this audio clip. Download the latest version here. You also need to have JavaScript enabled in your browser.
Merry Christmas and happy holidays, everyone. Thanks for your support during the show. That was some of the most fun I've ever had on the radio.
If you enjoy what these artists do, please visit their sites, follow them on the Twitter and buy their records.
Jon Solomon
103.3 fm WPRB