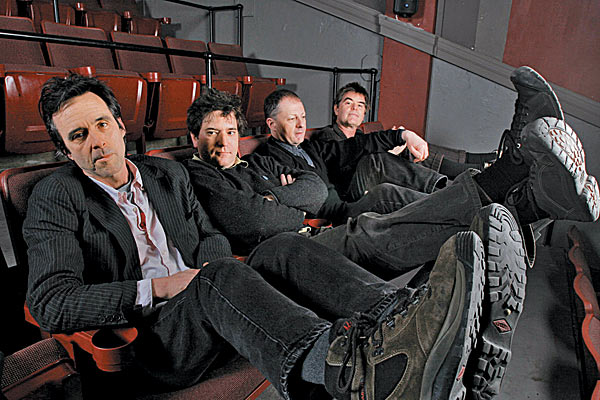 Listen to 103.3 fm WPRB on Wednesday, September 12th at 8:00 pm ET as I'll present an interview with Fire recording artist and long-time favorite Mission Of Burma.
I caught the four members of Burma – Roger Miller, Clint Conley, Peter Prescott and Bob Weston – in their dressing room at Union Transfer last week prior to a scorching, career-spanning set.
We discussed the history of the group, 2002's reformation and the band's excellent new album "Unsound." I hope you'll find it an enjoyable listen.