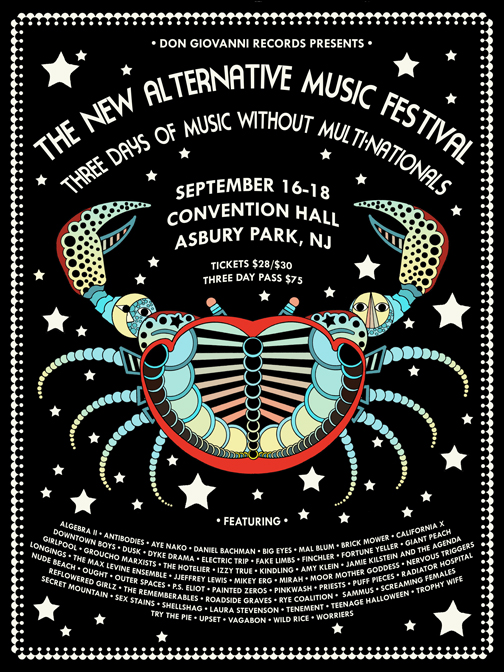 Audio clip: Adobe Flash Player (version 9 or above) is required to play this audio clip. Download the latest version here. You also need to have JavaScript enabled in your browser.
I had a chance to speak at length with Joe Steinhardt from Don Giovanni Records about this weekend's New Alternative Music Festival, featuring 40+ bands across Friday and Saturday at Convention Hall in Asbury Park.
Here are the four songs heard during our conversation:
Screaming Females – Ripe – Rose Mountain
P.S. Elliot – Hail Mary – 2007-2011
Rye Coalition – Paradise By The Marlboro Light – Jersey Girls
Sex Stains – Land Of La LA – S/T
For NAMF tickets, head here.