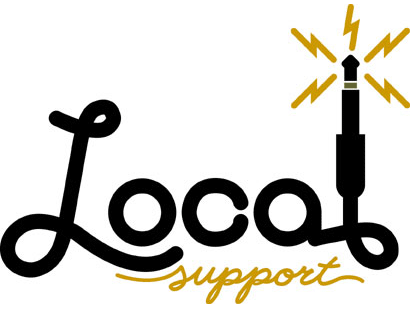 I am as surprised as you are. New episodes of "Local Support" come your way every two weeks and this program is free to download. Subscribe here. This program is brought to you by Philadelphia City Paper.
Windsor For The Derby – "Maladies" – How We Lost
Tickley Feather – "Buttshot" – S/T
The Capitol Years – "Long Time" – Dance Away The Terror
M. Ace – "Sea Serpent" – A Fretful Menagerie
Mose Giganticus – "Days Of Yore" – Commander!
Von Hayes – "Dirty Wise" – Evident Eyelid
Fursaxa – "Tyranny" – The Cult From Moon Mountain
Victor Victor Band – "Hillbilly" – Chatterbox
Aunt Dracula – "Statue Of Gordon" – Face Peel
Franklin – "Dreams About Falling" – Hoags! (c)
Motumbos Hospital – "Simple" – Sharks & Anglers
Deep River – "Untitled pt. 2" – Lyin' In My Bed
Conservative Man – "I, Hikikomori" – Mirabel & The Hikikomori
Sw!ms – "Cauldron Of MOPES!" – Compilation Blues! (c)
Valsalva – "Shelter" – Legion Of Boom (c)
The Yarrows – "Lie Awake" – Cdr
Subscribe (.m4a) : Subscribe (.mp3)