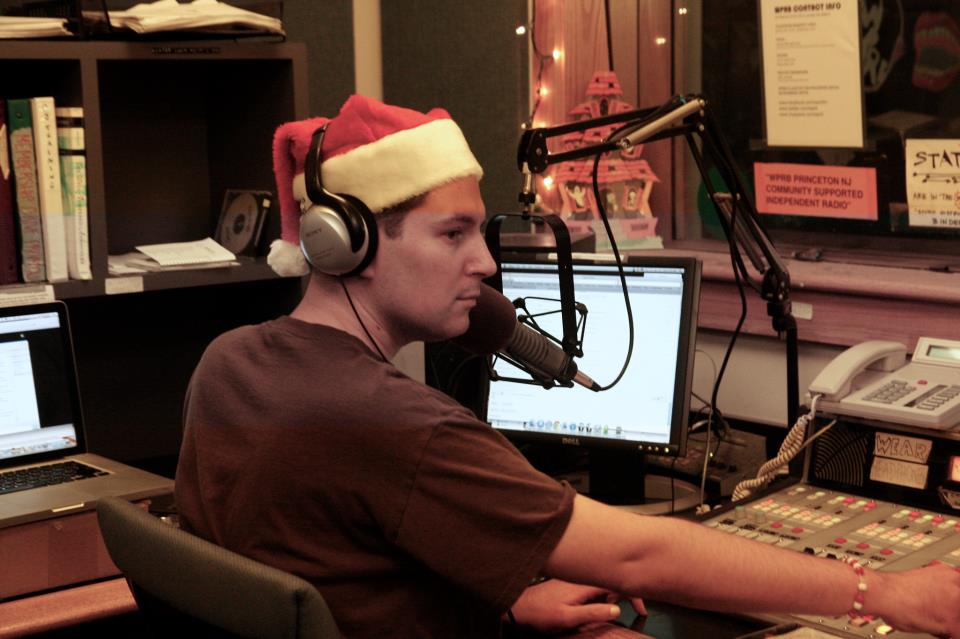 Each of the last four years I have asked a number of friends, musicians, comedians and others that I admired to record their definition of an original "Christmas story" to be interspersed throughout my 25-Hour Holiday Radio Show on 103.3 fm WPRB.
Come December 24, 2015 – the 27th annual edition of this marathon program will begin.
In 2011-2014, Mac McCaughan (Superchunk), wrestler/author Mick Foley, Glenn Mercer (The Feelies), Tom Scharpling ("The Best Show"), director Lance Bangs, Screaming Females, Chris Brokaw, Jennifer O'Connor, Peter Prescott (Mission of Burma/Volcano Suns/Minibeast), Rick Rizzo (Eleventh Dream Day), David Hill ("Snap Judgement", "This American Life"), Sadie Dupuis (Speedy Ortiz), Jon Daly ("Kroll Show"), Nick Thorburn (Islands), Doug Gillard, Rebecca Clay Cole (Wild Flag), Bill Goffrier (The Embarrassment/Big Dipper), Joel R.L. Phelps (Silkworm/The Downer Trio), Seth Herzog ("The Tonight Show with Jimmy Fallon"), Boston Red Sox organist Josh Kantor, actor Ethan Sandler ("Crossing Jordan"), Matthew Reid-Schwartz (Kinski), The Rutabega and many other remarkable folks have recorded pieces for the marathon.
2014's stories have recently been posted here (part one) and here (part two).
2013's recordings can be heard here. 2012 stories can be streamed here and 2011 contributions reside here.
The time has come to build on this success with ample advance warning!
I'm not only going to be reaching out to more folks personally to join the ranks with works for the marathon's 2015 installment but I also wanted to extend the offer TO YOU.
Record something between now and December 21st and there's a solid chance it will make it into the show. It can be a reading of a favorite Xmas story, a cover of a holiday song you love or an original piece. I leave that in your hands.
Listen to some of the past works as inspiration if you've been stumped when I've called on you in prior years.
It would be great if these contributions did not exceed seven minutes but if you run long…I am likely going to allow it.
I'd love to get so many recordings that I can yet again debut one of these an hour throughout the marathon.
Submissions can be sent to this email address.
My lone request is that you do not post your piece elsewhere before it airs during the show! Afterwards knock yourself out, just mention the show when you do share. OK?
Please spread the word and have a happy holiday season once that whole deal begins in ernest. This feels weird to say with four Halloween pumpkins still on my front porch, but the sentiment is real.
Warmly,
Jon Solomon
103.3 fm WPRB
Ps. Songs inspired by The Fall, The Ramones and/or The Misfits will get priority status!